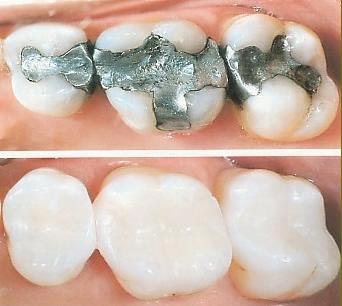 When your teeth need to be restored as a result of decay or minor chipping, tooth coloured composite resin is the standard of care in Riverside South Dental Centre.  It is strong, durable, bio compatible and matches the shade of your tooth. Resins are bonded onto your tooth resulting in an excellent seal between the tooth structure and the restorative material, therefore minimizing the risk of recurrent decay.
As aging silver amalgam restorations show evidence of needing replacement, composite resin renews the appearance and strength of these teeth.  Our patients love the natural look of this material.
Dr. Ohanian and her Associates routinely take intra-oral photos of any areas of concern prior to treatment, mid-treatment and following treatment to better your understanding of conditions we find in your mouth. Riverside South Dental Centre are pleased to discuss our photographic findings with you.
As always, Dr. Ohanian and her Associates will discuss all the treatment options available to you and help you select the most suitable treatment for your circumstances.
Related Fillings Articles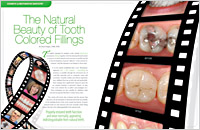 The Natural Beauty of Tooth Colored Fillings
The public's demand for aesthetic tooth colored (metal free) restorations (fillings) together with the dental profession's desire to preserve as much natural tooth structure as possible, has led to the development of special "adhesive" tooth colored restorations… Read Article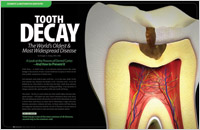 What is Tooth Decay? – And How to Prevent It!
Tooth Decay is an infection, and many people don't realize that it is preventable. This article is the first in a series about tooth decay, perhaps the number one reason children and adults lose teeth during their lifetime. Explore the causes of tooth decay, its prevention and the relationship to bacteria, sugars and acids… Read Article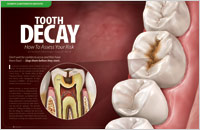 Tooth Decay – How To Assess Your Risk
Don't wait for cavities to occur and then have them fixed — stop them before they start. Modern dentistry is moving towards an approach to managing tooth decay that is evidence-based — on years of accumulated, systematic, and valid scientific research. This article discusses what you need to know to assess your risk and change the conditions that lead to decay… Read Article