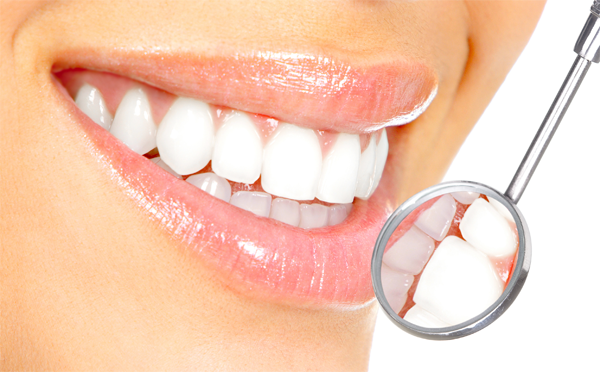 Dental hygiene is the foundation of your dental health.  Dental hygiene involves the professional removal of plaque and calculus that accumulates on your teeth above and below the gum line that is supported by effective home care.
Hygiene visits are scheduled based on the rate at which calculus accumulates on your teeth and whether you exhibit signs or symptoms of gingivitis or periodontal disease.  You will be evaluated at your initial hygiene visit which will include:
charting of the conditions that affect the support of your teeth
study of dental radiographs
removal of calculus
polishing of teeth
fluoride as indicated
assessment of oral health
oral hygiene instruction
If your oral health is good, Riverside South Dental Centre may suggest that you return every 6 months to maintain it.  If there is evidence of periodontal disease, a regimen of Active Therapy will be suggested to arrest the disease and encourage healing.  Dr. Ohanian has an excellent oral hygiene program and our hygienists are diligent about helping you understand your oral health and customize care for your particular needs (Ottawa, Riverside South, Manotick, Greely, Barrhaven and Nepean).
Related Oral Hygiene Articles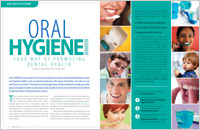 Oral Hygiene – Dental Health for Life
The best tools for maintaining your oral health and minimizing dental problems are a quality toothbrush, toothpaste, a roll of dental floss, approved mouthwash and good diet. Unfortunately, myths and folklore abound on how and what to use to best effect. This article cuts through the confusion with a winning game plan for oral health… Read Article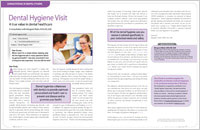 Dental Hygiene Visit
Each dental hygiene visit begins by reviewing your health history to identify issues that may necessitate special precautions during dental hygiene care to ensure your safety and to prevent medical emergencies… Read Article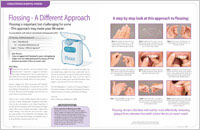 Flossing – A Different Approach
Flossing is important but challenging for some – this approach may make your life easier! Research suggests that while most people will habitually brush their teeth, developing a flossing habit is still a bit more difficult. Flossing however, remains the best method for most effectively removing plaque from between the teeth where the brush won't reach… Read Article