A crown is a protective covering placed over a tooth to protect it from fracturing.  Crowns are generally recommended for a tooth with a large restoration, a fracture, or a tooth that has had endodontic treatment.  Crowns can be made using noble alloys like gold for strength and ceramics for natural looking aesthetics.
Crowns are strong and durable and can be made for front or back teeth.
A bridge is a series of crowns that are linked together and is designed to replace one or more missing teeth.  Bridges are non-removable restorations and are often part of comprehensive restorative treatment.  They can be supported by dental implants and can rejuvenate your appearance and enhance your ability to speak, chew and smile.
If crowns or bridges are part of your treatment plan, our dental team will take the time to explain your treatment options and ensure that your experience is comfortable.  At Riverside South Dental Centre, Dr. Ohanian and Associates welcome your questions or concerns.

Crowns and Bridges explained by Oxford Dentist by oxforddentist
Related Dental Crown Articles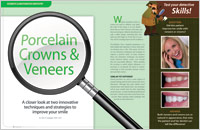 Porcelain Crowns & Veneers
A closer look at two innovative techniques and strategies to improve your smile. In many instances these two restorative techniques can produce nearly identical esthetic results, even though they are structurally different… Read Article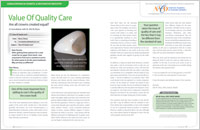 Value Of Quality Care
Are all crowns created equal? One of the most important factors adding to cost is the quality of the crown itself. Another fact is that dentists generally sub-contract out crown manufacturing to a dental laboratory technician, as they rarely make crowns themselves… Read Article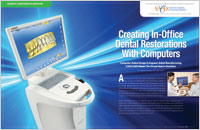 Creating In-Office Dental Restorations With Computers
Once upon a time, dentists – and patients – needed to wait weeks for a dental laboratory to make crowns and other dental restorations. Now, with an exciting digital technology known as Computer-Aided Design/Computer-Aided Manufacturing (CAD/CAM), some dentists are fabricating high-quality restorations themselves right in their own offices – in minutes! Read Article
Related Bridgework Articles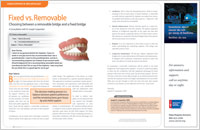 Fixed vs. Removable
For those patients who have lost all their teeth, but have not lost significant bone, a fixed bridge (permanent non-removable teeth) may be the treatment of choice since the new bridge is not needed for facial and lip support. However, not all patients are candidates for this treatment… Read Article
Implants vs. Bridgework
Considerations to help you decide what is right for you. However, a discussion with your dentist is necessary to discuss your specific situation. Please see your dentist to review all the risks, benefits and alternatives to determine which option is best for you… Read Article